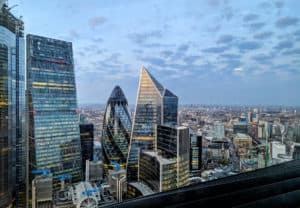 Investment banks JP Morgan and Deutsche Bank have become the first members to clear the freshly launched non-deliverable FX options at LCH ForexClear.
ForexClear provides client and dealer-to-dealer clearing services for various financial instruments. The additional non-deliverable FX options now available on ForexClear offer clearing across nine currency pairs in tenors of up to two years.
LCH said that the launch of the non-deliverable FX derivatives would allow users to achieve better efficiency through portfolio netting with products already cleared at ForexClear including non-deliverable FX forwards, deliverable FX options, and deliverable FX forwards.
"Clearing non-deliverable FX options is a natural product extension to complement cleared non-deliverable forwards," said Logan Campbell, global head of FX derivatives at Deutsche Bank.
"This enables us to benefit from clearing a wider range of our non-deliverable FX products, reducing operational complexity and increasing capital efficiencies with the reduction of risk weighted assets possible through clearing."
LCH added that participants who were required to post initial margin (IM) under the Uncleared Margin Rules (UMR) could also potentially reduce their costs by clearing the non-deliverable FX options.
LCH ForexClear has continued to receive attention from major institutional firms in the last year. The service most recently on-boarded Goldman Sachs as a member in August.
The US investment bank now offers client clearing via ForexClear under the central counterparty's futures commission merchant (FCM) and international clearing broker model.