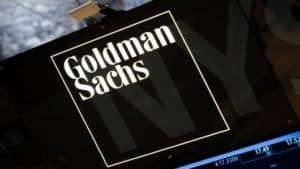 Goldman Sachs has launched client clearing via LCH ForexClear under the central counterparty's futures commission merchant (FCM) and international clearing broker model.
The move will allow the US investment bank to offer its clients access to LCH's FX derivatives clearing service for increased risk management and operational efficiencies in clearing. 
"We're pleased to offer LCH as a clearing service to our clients so we can further help them manage counterparty risk while achieving operational efficiencies across a broad range of FX products," said Alicia Crighton, head of prime services clearing at Goldman Sachs.
ForexClear provides client and dealer-dealer clearing services for various financial instruments, including FX non-deliverable forwards, as well as dealer-to-dealer clearing services for deliverable FX options, spot and forwards.
Banks are increasingly looking to offer client clearing of NDFs to asset managers as they prepare to be subject to the uncleared margin rules, which were recently delayed due to disruptions caused by the coronavirus pandemic. Client clearing is more capital efficient for bank, and reduces costs for the buy-side.
"We are delighted to welcome Goldman Sachs as the latest bank to go live with our FCM and international clearing broker models. This significantly broadens the range of firms through which clients are able to access FX clearing at LCH; we look forward to continuing to support Goldman Sachs and its clients in their clearing activity," added global head of ForexClear at LCH, Paddy Boyle.
In July, Goldman Sachs confirmed it had expanded its product universe for the SIGMA X multilateral trading facility (MTF) to include emerging markets. The investment bank said that it would be incorporating emerging markets on the SIGMA X MTF and that it had recently gone live with the Czech Republic and Hungary as part of the expansion.