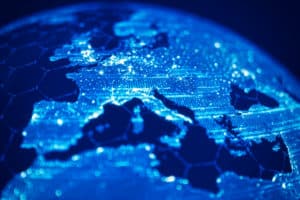 Data science specialist Crux Informatics has teamed up with Amazon Web Services (AWS) to expand access to validated data from suppliers via the AWS Data Exchange.
The partnership will see Crux Informatics' data validation and operations infrastructure deployed to scale the onboarding process for data providers and the management of data on the AWS Data Exchange cloud platform.
"The engagement enables customers of AWS Data Exchange to immediately benefit from the infrastructure, operational services, and data supplier partnerships we've built," said Crux Informatics chief executive, Philip Brittan.
"Customers now have access to more data from our world-class platform that enables automated ingestion, validation, and delivery of thousands of datasets, in almost any format, from hundreds of sources," Brittan added. "We maintain the pipelines so data suppliers who are integrated with Crux can automatically deliver their data via AWS Data Exchange to AWS customers, enhancing the experience of working with data in AWS."
Crux Informatics added that the collaboration will also give data providers easier access to consumer audiences on AWS Data Exchange, and Crux will onboard the data providers and build pipelines into the platform. 
"By taking care of onboarding, validation, and reliable operation of data products, Crux allows our data providers to accelerate distribution and scale operational efficiency," said Samantha Gibson, global lead for financial services for AWS Data Exchange at AWS. "AWS customers will also benefit from well-defined metadata and operational data, enabling them to accelerate their understanding and use of various datasets."
Backed by major institutions including Goldman Sachs, Two Sigma, and Citi, Crux Informatics has recently partnered with exchange operators Euronext and SIX Group to deliver market data services and relieve data management processes for market participants.