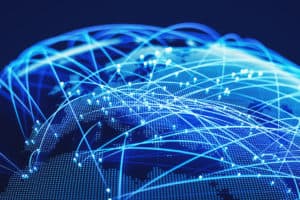 Pan-European exchange operator Euronext has teamed up with data science specialist Crux Informatics to deliver market data from its FX electronic communications network (ECN) to clients.
As part of the agreement, market data from Euronext FX and its matching engines across New York, London, Tokyo and Singapore will be made available through the Crux platform in various formats.
"We are pleased to bring our FX Market Data to the broader consumer market, enabling academic, commercial and financial institutions that are not part of our ECN to now benefit from our datasets," said Kevin Wolf, CEO of Euronext FX.
"Our agreement with Crux enables us to connect with our customers on a reliable, easy-to-use and secure platform. We look forward to working with Crux to streamline our data delivery experience and delight our clients."
Crux Informatics, established in 2017 as a data science and engineering startup, was launched to help financial institutions gather and use data via a data engineering managed service on its platform. The FinTech firm has raised investment from Goldman Sachs, Citigroup and Two Sigma.  
"Up until now, data suppliers have had to face alone the friction involved in delivering and operating data feeds for clients," said Philip Brittan, CEO of Crux Informatics. "Crux presents a reliable alternative to the old way of doing things and an accelerant to how suppliers conduct business.
"Our data delivery and operations service offers 24×7 oversight of the data, and our flexible, future-proof set of data delivery channels ensures that data suppliers can get their data into their customers' hands quickly and easily."
Euronext expanded its FX trading division after acquiring ECN FastMatch for $153 million in 2017. FastMatch was launched in 2012 by Credit Suisse and FXCM providing large pools of spot FX liquidity to banks, non-bank market makers, broker-dealers, asset managers and hedge funds.