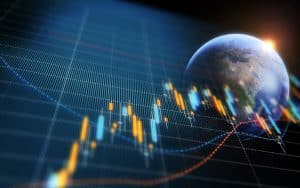 OpenDoor Securities has hired 20-year veteran of Fidelity Investments, Carson Wong, to lead the next stage of its platform's development.
The US treasuries trading specialist has appointed Wong chief technology officer, to work closely alongside chief executive, Susan Estes. He replaces the current technology chief, Michael Sacks, who will retire from OpenDoor in April.  
"Carson's ability to leverage his deep technical skills to achieve business goals is paramount to our future success as we advance our capabilities, building on our strong foundation to further enhance the speed, simplicity, and reliability of our platform," said Estes  
Wong joins OpenDoor from Fidelity, where he headed the US trading technology division and execution strategic initiatives for equities trading, primes services, securities finance, FX, and fixed income trading. He also supervised the development Luminex Trading and Analytics alongside Michael Cashel, who was then CEO of Luminex, before he joined OpenDoor as chief operating officer in September.
Prior to his time at Fidelity Wong also worked at Lehman Brothers for six years as vice president and global head of NASDAQ/OTC equities trading systems, and also spent time as software engineer for the equities trading technology division.
In January, OpenDoor launched an all-to-all continuous order book for illiquid US treasuries, with State Street acting as a riskless principal intermediary to market participants and clearing dealers. The platform has over 70 buy-side firms and multiple dealers trading securities.
"OpenDoor has carved out an important spot in the US Treasury market, addressing both the technology and structural issues that this market has been facing for decades," Wong commented.