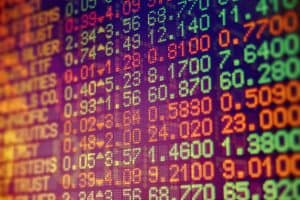 OpenDoor Securities has appointed industry veteran Michael Cashel as chief operating officer, as it aims to scale and expand its platform across the $16.2 trillion US Treasury market.
Cashel, who previously spent nine years at Fidelity Investments running the equity division of the broker-dealer, has more than 27 years' experience in capital markets, most recently as a senior consultant for State Street Global Markets.  
At Fidelity, Cashel also established an innovation team, known as Fidelity Trading Ventures, which was responsible for founding block trading specialist Luminex Trading & Analytics. He eventually became the first chief executive of Luminex in 2013, before the company was spun off as an independent entity.
Cashel has also held senior roles at Bear Stearns as senior managing director of electronic trading, and also spent nine years at Morgan Stanley as a principal in both the US and the UK. At OpenDoor, Cashel will report to CEO, Susan Estes.
"Michael has experienced first-hand how certain asset classes have evolved from high-touch trading to low-touch, electronic models; trends that have become more pronounced in the fixed income markets over the last several years," said Estes. "Michael is a fantastic addition to the OpenDoor team and his knowledge of market structure and technology will be pivotal in our path forward."
Cashel added that by joining OpenDoor, he will help the firm articulate solutions to the liquidity issues clients face in off-the-run Treasuries and Treasury Inflation Protected Securities (TIPS).
"The fixed income markets have made meaningful strides toward electronic trading and OpenDoor has already begun to play a key role in the changes we're seeing in US Treasuries," Cashel commented.