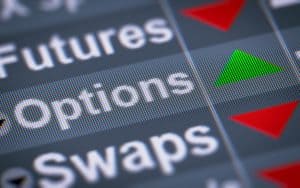 US derivatives exchange CME Group has confirmed it will launch options on three-month Secured Overnight Financing Rate (SOFR) futures on 6 January next year.
Since going live in May 2018, CME Group said that more than 195 market participants have traded more than 6.3 million SOFR futures contracts at the exchange, with 120 large open interest holders holding open positions in SOFR futures as of 27 August this year.
"Today, CME Group is the only exchange offering customers a holistic SOFR solution covering the entire yield curve," said Agha Mirza, global head of interest rate products at CME Group.
SOFR was introduced in early 2018 as an alternative benchmark to Libor for US dollar derivatives and other financial products. It was first published by the New York Federal Reserve Bank in April, and is now considered best practice following years of controversy and manipulation shrouding the Libor benchmark.
CME Group added that SOFR futures, which trade alongside liquid Eurodollar, Fed Fund and Treasury futures, offer clients improved spread trading via its electronic trading platform, CME Globex. Open interest in CME's SOFR futures also surpassed 283,000 contracts on 30 August this year.
"Offering options on futures builds on our ever-growing SOFR ecosystem and deep expertise in listed interest rate options, and provides clients with another solution for managing exposure to interest rate price risk around the world," Mirza added.