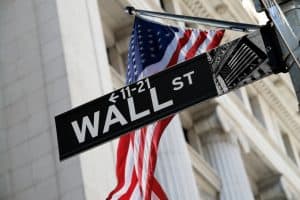 High speed trading firm Virtu Financial has made several senior appointments to its executive team, including two new hires from Morgan Stanley and Interactive Brokers.
Morgan Stanley veteran, MD in equity and senior member of the electronic trading team, Marc Rosenthal, has been appointed executive vice president of strategy and corporate development at Virtu Financial, after 22 years with the US investment bank.
Similarly, Alex Ioffe, the long-standing chief financial officer of Interactive Brokers, has been hired by Virtu for the same role. Ioffe replaces Joseph Molluso, who has been Virtu's chief financial officer since 2013, having confirmed he will join capital markets technology provider Capitolis as CFO.  
"We are thrilled to have Marc join our team to lead corporate and strategic development. Marc brings a deep understanding of industry dynamics and deal skills that add significant value to Virtu as we continue to seek growth opportunities," said Doug Cifu, Virtu's CEO.
"Virtu is delighted to welcome Alex to our senior management team and we look forward to benefiting from his deep expertise in financial leadership as Virtu continues to mature as an organisation. After six years at Virtu, Joe has decided to pursue other interests. We thank Joe for his dedicated leadership and the instrumental role he played in our successful public offering, the KCG and ITG acquisitions, and in expanding the scope of the firm globally."
In other appointments at Virtu, Brett Fairclough, who has led the firm's operations in Asia Pacific since 2014, has been promoted to chief operating officer and global head of business development. Fairclough has worked at Virtu since 2007, and was also chief compliance officer for two years in 2012.
Hyungtaek Kim has also been promoted to chief accounting officer. Kim has worked at Virtu since 2011 in various roles, most recently responsible for the firm's financial and operations principal of Virtu's broker-dealer subsidiaries.
The leadership shuffle follows news that Virtu Financial will launch an outsourced trading desk targeting small-to-mid asset managers. Known as Execution Concierge Service (ECS), the outsourced trading service will use Virtu's multi-broker technology platform and products, combined with its high-touch trading and global client coverage.