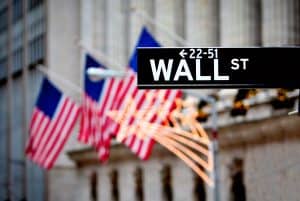 Virtu Financial has said it will launch an outsourced trading service and bring the Triton execution management system (EMS) to FX markets, as part of a major strategy revamp following its $1 billion acquisition of agency broker ITG.
The high-speed trading firm's chief executive, Doug Cifu, told analysts on Virtu's second quarter earnings call that the initiatives are part of plans to provide clients with a complete and holistic service.
Known as Execution Concierge Service (ECS), the outsourced trading service will use Virtu's multi-broker technology platform and products, combined with its high-touch trading and global client coverage. Cifu said that ECS will target small-to-mid-sized asset managers and investment firms that want to use outsourced trading to supplement internal trading desks. The new trading service will be led by ITG veteran and Virtu managing director, Jack Pollina.
"You don't need to build that capability and have it internally, we can either do it with the folks you have or, frankly, provide that turnkey solution," Cifu added. "We really think it's a compelling offering, and in a world that screams for efficiency and scale, we think we can do that. We think we can grow with these clients and then [they] become long-standing Virtu clients."
Virtu Financial closed its $1 billion acquisition of ITG in March this year. Despite reporting a net loss of $55.5 million in the second quarter due to costs associated with the takeover, the company said that its execution services business is already seeing the upside from the integration of the ITG business.
Since the deal with ITG, Virtu said it has hired more than 40 people globally and added 50 new clients for its suite of broker-neutral products, including Triton and the TCA portal. Cifu acknowledged that a minority of clients did reduce or turn off the firm's services due to industry concerns after the ITG acquisition was announced, as a result of Virtu's market making capabilities and its integration with ITG, which operates as an agency broker.
"In a large, large measure, I would say globally they are in the very distinct minority," Cifu said about these clients. "In fact, we've seen significant pickup from large global asset managers and pension plans whose names you would know very well… I'm very pleased with the progress we have made integrating ITG, and we have seen clients respond very positively to Virtu technology. Our continued commitment to customer service and the transparency we deliver as part of our client solutions."
At the same time, Virtu is gearing up to launch an upgraded version of the ITG Triton EMS and transaction cost analysis (TCA) portal. The next generation of Triton, known as Triton Valor, has been bolstered with new technology, integrated with the TCA portal, and will have FX trading capabilities for the first time. Cifu said that Virtu expects a significant uptake in that area as clients increasingly adopt its FX algo for liquidity.
For an in-depth look at the increasing adoption of outsourced trading on the buy-side, click here.