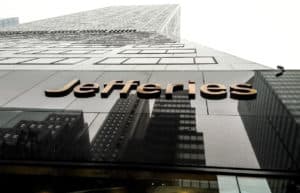 TrueFX, the FX prime brokerage service launched by investment bank Jefferies and FinTech firm Integral, has confirmed the addition of several clearing members to its ecosystem.
Axicorp, FXCM and Velocity Trade will provide sponsored clearing access for the buy-side as part of the launch of the TrueFX Clearing member network.
The move means that clients will be able to clear directly through Jefferies FXPB, the central credit counterparty for TrueFX, or open an account with a TrueFX clearing member for direct access to liquidity.
"The size and scale of our clearing members allows TrueFX to service many more segments of the buy-side community," said Harpal Sandhu, CEO of Integral, the technology provider for TrueFX. "Having introduced significant efficiencies and cost reductions to the market through TrueFX, we look forward to bringing those savings to the widest possible user base. The launch of the TrueFX Clearing member network will accelerate that process."
Established in November, TrueFX is an OTC venue that aims to reduce costs for the buy-side to connect and trade currency markets by combining trading, technology and credit services into a single platform. Brokers, asset managers, macro hedge funds, prime of primes and banks have access to the centrally cleared FX liquidity, with Jefferies offering credit and Integral providing the technology for connectivity.
TrueFX added that with the clearing member network, asset managers of all sizes can access liquidity from market makers without an intermediary. With direct market access, market makers can offer the buy-side customised and bilateral pricing regardless of direct credit relationships.  
"TrueFX is an exceptional step forward in the integration of connectivity, liquidity, clearing and bridging technology. Bringing these services together in one seamless ecosystem allows for significant costs savings to the end client," Brendan Callan, CEO of FXCM, commented.