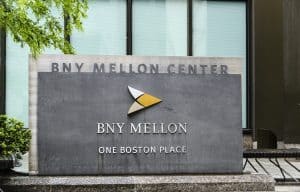 UK investment firm Liontrust Asset Management has implemented a new investment operations platform from BNY Mellon, making it the first end-to-end client to use the service.
BNY Mellon's open architecture platform aims to improve automation and integration capabilities, and offer enhanced data management and control tools to institutional asset managers.
"We have been impressed with BNY Mellon's investment operations capabilities and leading technology, along with the professionalism with which their team transitioned us onto their new platform. We look forward to continuing to work with the BNY Mellon team in the future," added Vinay Abrol, chief operating officer and chief financial officer at Liontrust Asset Management.
The deal marks the latest collaboration between Liontrust and BNY Mellon after the asset manager agreed to outsource its fund services operations to the investment bank to consolidate asset servicing relationships for its UK and Ireland fund ranges. Liontrust switched to BNY Mellon in 2018, having previously used State Street as its custodian for UK and Ireland funds since 1995.
"Our solution simplifies complexity and is designed to reduced operational risk – from system integration and trade support to new product launches and distribution across geographies – so clients can focus on their core competency of managing investments," added Peter Keaveney, global head of investment operations at BNY Mellon.
The investment operations business encompasses the capabilities previously aligned with BNY Mellon's middle-office solutions, combined with a new set of modular data services to provide asset managers greater operational transparency and flexible integration to outsource services.
Clients will also be able to utilise a range of services including trade support, derivatives lifecycle, collateral management, bank loans, investment book of record (IBOR) and investment performance across asset classes.