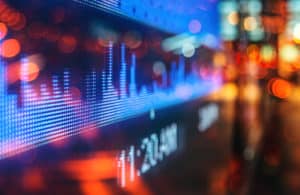 US-based OpenDoor Securities has launched an all-to-all continuous order book for illiquid US treasuries, with State Street acting as a riskless principal intermediary to market participants and clearing dealers.
The US treasuries trading specialist's new platform aims to address systematic liquidity issues in the government bond market, specifically in off-the-run treasuries (OFTRs) and treasury inflation-protected securities (TIPS). 
State Street Global Markets will execute transactions matched on the platform, which has more than 70 buy-side firms and multiple dealers trading securities. It has also been integrated with Bloomberg's fixed income and derivatives execution management system TSOX, for connectivity to more than 90 order management systems and 900 new accounts.
"We have worked tirelessly with our partners to deliver connectivity, clearing solutions, software and trading protocols that provide a level playing field to all institutional participants, allowing them to anonymously source and trade large blocks of Off-the-Run Treasuries and TIPS," said Susan Estes, CEO, co-founder, and president of OpenDoor. "By doing so, we are providing fixed income investors innovative new ways to access disparate pools of liquidity, taking significant strides towards addressing a persistent industry-wide issue."
OpenDoor first came to market with session-based auctions which concentrated liquidity during periods throughout the trading day. The firm added that following increased demand from market participants, it decided to expand the platform to facilitate continuous and all-to-all trading for real-time delivery of liquidity across the yield curve.
"This transformative initiative fills an important gap in the market and seeks to service sections of the US treasury curve that electronification has yet to reach," said Kate Lowe, head of State Street fixed income clearing. "State Street Global Markets is committed to working with its partners to find new and exciting opportunities like this to deliver access to the market in a seamless and innovative way."