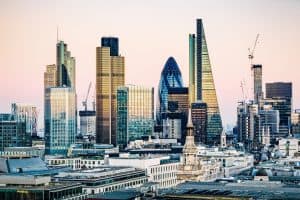 The UK's Financial Conduct Authority (FCA) has appointed its executive director of strategy and competition as interim chief executive officer, as Andrew Bailey prepares to take on the top job at the Bank of England. 
The FCA confirmed in a statement that Christopher Woolard will serve as interim CEO while the HM Treasury prepares to begin its search for a permanent successor to former chief Bailey.
Woolard has been with the FCA since 2013 when it operated as the Financial Services Authority. He has previously worked in civil service, at the BBC and for Ofcom. Woolard also serves as an executive member of the FCA's board. 
"I'm looking forward to working with Chris in his interim chief executive role. I'm confident that he and executive committee colleagues will continue to deliver our ambitious plans for change in 2020 and beyond, building on the foundations laid by Andrew Bailey," said FCA chair, Charles Randell.
Both the FCA and Bank of England confirmed that Bailey had been appointed as the new governor of Bank of England in December. He is due to take on the role on 16 March, with current governor Mark Carney due to complete his term on 15 March.
Bailey was considered a frontrunner for the role when the search for the next Governor of the Bank of England began, with other contenders reportedly including industry veteran and Legal & General's head of personal investing, Helena Morrissey, and the former head of the US derivatives watchdog, Christopher Giancarlo.
More recently, the FCA and the Bank of England unveiled transformation plans aimed at making the regulator more data-driven in its approach. The data strategy will see the FCA increase its use of advanced analytics and automation technologies to improve efficiency in predicting, monitoring and responding to market issues.  
"I'm delighted that I've been asked to take on this role. We have a huge job to do and I'm looking forward to working with the board and colleagues across the FCA as we continue to deliver the FCA's mission," Woolard commented on his appointment.