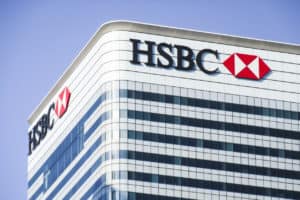 HSBC China has facilitated the first interest rate swap trade via the central counterparty clearing model in the China Interbank Market (CIBM) for an overseas institutional investor.
The bank said that it acted as the counterparty and bond settlement agent for the transaction, which was conducted by Singapore-based investment firm Dymon Asia Capital. Bank of Communications provided the clearing service to Dymon Asia for the trade. 
"Dymon Asia is proud to be a part of a milestone – the first successful IRS trade under central counter party clearing model by an OII in the CIBM," said Mark Wong, COO at Dymon Asia. "This reiterates our commitment and focus in the Asia region, giving us opportunities to further our growth as well as deepen our insights and participation in local onshore markets."
The interest rate swaps channel allows clients of banks like HSBC to access the CIBM, the second largest bond market globally, and expand risk mitigation capabilities. Overseas institutional investors can use the onshore interest rate derivatives for hedging portfolios and risk management. 
Overseas investors have increased their Chinese bond holdings for 13 consecutive months since December 2018, with data showing that around RMB2.19 trillion of Chinese bonds were held by investors by the end of 2019, according to statistics from the China Foreign Exchange Trade System (CFETS).
"While foreign investment is growing, investor demand for risk hedging is on the rise, too," Sophia Chung, head of HSBC Securities Services China, commented. "The trade by Dymon Asia showcases that foreign investors are tapping deeper into the Chinese market and we believe it will lead to more similar trades in future by investors to mitigate their investment risks. With the potential inclusion of Chinese bonds into more global indices, we expect the momentum of foreign entry to further continue and diversified derivatives will make it easier and safer for them to invest."
Tony Cripps, CEO of HSBC Singapore, added that city-state has grown to become a hub for asset management, connecting investors to the region and facilitating financing in Asia investible asset classes. Cripps said the trade with Dymon Asia sets the bar for an accelerated trend of foreign investors in Singapore to tap into the Chinese bond market.