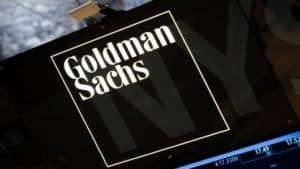 A data science and engineering startup has secured a further $20 million investment from Goldman Sachs, Two Sigma and Citi in a second funding round.
Crux Informatics was established in 2017 to help financial institutions gather and use data via a Data Engineering Managed Service on its Informatics platform.
The second funding round in the data science specialist, which made $10 million for the company, follows on from the first funding round led by Goldman Sachs Principal Strategic Investments in November 2017.
US investment bank Citi made its first investment in the company in March, and quantitative hedge fund Two Sigma joined Goldman Sachs and Citi with an investment in September this year.
Crux Informatics said that with the new funding, it will continue to scale and improve its platform so that clients can access its technologies and services for cleaning, managing and preparing data for analysis.
"We have built a solution for what has become a significant pain point for financial services firms – ingesting and managing the tremendous amount of data that is now available to them," said Crux Informatics CEO, Philip Brittan.
"We are transforming the data industry making it possible for our clients to reap the benefits from improved data flow, which translates into more actionable insights and alpha. This funding will help us continue to drive innovation, which will scale our business and the data set solutions we offer to our clients."
Darren Cohen, global head of principal strategic investments at Goldman Sachs, added that the volume and variety of data in the marketplace is increasing at rapid pace.
"Crux is strengthening the information supply chain and enhancing their offering, so firms are able to connect with the data they need, when and how they need it," Cohen commented. "We are excited to continue to work with Crux and this group of industry backers to support them in building what we believe will become the go-to solution for data."