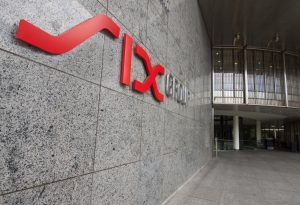 SIX Swiss Exchange Group has decommissioned its dark pool for block liquidity launched in partnership with Liquidnet for the buy-side in 2011.
The exchange operator informed its clients of plans to shut down the SIX Swiss Exchange Liquidnet Service (SLS) platform in the summer, having completed the decommissioning earlier this week on 15 October.
No further details were given on the reasons behind why SLS has been decommissioned.

However, Christian Reuss, head of sales and member of the management committee at SIX Securities & Exchanges, told The TRADE: "SIX Swiss Exchange parted ways with Liquidnet and shut down the SLS dark pool on the 15 of October 2018. The pan-European liquidity pool SLS was launched in July 2011 as a unique service connecting members of Swiss Exchange with buy-side and sell-side firms of Liquidnet.

"Today, SIX focuses on its own non-displayed venue, SwissAtMid, which has emerged as the largest source of non-displayed liquidity in Swiss equities. In the future, SIX will explore other large-in-scale opportunities, driven by the needs of its members. Liquidnet will continue to offer Swiss large-in-scale trading post the partnership through their existing MTF."
SLS provided block liquidity to more than 800 buy-side firms in 3,100 large-, mid- and small-cap stocks across 13 markets. The launch of SLS also marked the first time an exchange and a trading network had joined forces, with SIX Swiss Exchange members gaining access to executable block orders on Liquidnet.
Clients will still be able to trade via SwissAtMid, the equities dark pool which SIX Swiss Exchange launched in 2016 for execution at the mid-point of its lit order book.
The dark pool was developed to meet demand for non-displayed trading with sweep order types which search for liquidity in both dark and lit books with no latency penalty. Just over a year since its launch, SwissAtMid traded over CHF 4.3 billion from more than 50 trading members.