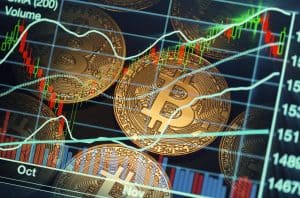 Institutional digital asset exchange operator Archax has become the first Financial Conduct Authority (FCA) regulated digital securities exchange alongside receiving crypto asset registration from the UK watchdog.
The move means that for the first-time digital issuances globally will be able to trade on an FCA authorised secondary market and institutions will have access to a regulated digital securities venue.
"Blockchain and tokenisation are innovations that can empower more frictionless and transparent markets which, combined with an FCA regulated exchange like Archax, can deliver what capital providers, business leaders, and founders now really need," said chief strategy officer at of the London Stock Exchange and non-executive director at Archax David Lester. "The launch of the Archax exchange will help bring the institutional and digital asset communities closer together, and open up a new era for the global financial markets space."
Archax can now provide primary market channels for capital rising and a secondary market for digital instruments to trade as an SME Growth Market.
The authorisation covers Multilateral Trading Facility (MTF), CASS custody, and brokerage permissions.
"We have been talking to the FCA for a while and the application process has been a tough journey, but we are pleased to have now achieved our first significant milestone as we prepare to launch the UK's first FCA regulated digital securities exchange later this year," added Archax chief executive Graham Rodford. "Our technology partners are second to none, we have a pipeline of 35 digital issuances in place, and we are signing up global brokers and market makers ready for go-live. This is an exciting moment for Archax and a great step in the evolution and legitimacy of digital securities globally."
In July, Archax confirmed it was set to provide a secondary market for security tokens issued on the Globocap platform.