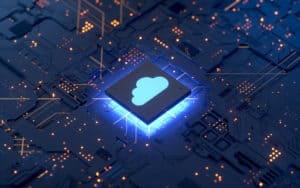 SIX Group has made moves to relieve data management and implementation pressure on buy-side firms through a partnership with analytics firm Crux Informatics.
The Swiss exchange operator has teamed up with Crux Informatics and integrated its cloud-based data platform with the SIX Valordata Feed (VDF). VDF covers 29.7 million instruments for pricing, corporate actions reference data, as well as compliance and regulatory data. 
Combining the data feed to Crux's platform means data can be delivered in a cleaner, more manageable and streamlined model, according to SIX Group. It added that the move will also allow buy-side firms to focus on higher-value tasks, including generating alpha without managing complicated technical integration.  
"This partnership will enable us to access wider markets, removing the complicated extraction, transformation and load process detail to provide buy-side firms access to the highest quality of data available free of integration and management headaches," said John McManus, head of sales for the US within the financial information division at SIX Group.  
Crux Informatics, established in 2017 as a data science and engineering startup, was launched to help financial institutions gather and use data via a data engineering managed service on its platform. The FinTech firm has raised investment from Goldman Sachs, Citigroup and Two Sigma. In February, Crux Informatics also teamed up with pan-European exchange Euronext to deliver market data to clients via its FX electronic communications network.
"Buy-side professionals are hungry for historical, well-built datasets they can use to gain a competitive edge," said Philip Brittan, CEO of Crux Informatics. "This partnership is a natural next step through which we will provide SIX with access to a well-known vendor name in the buy-side, facilitating a seamless link for their clients to security masters and corporate actions data."