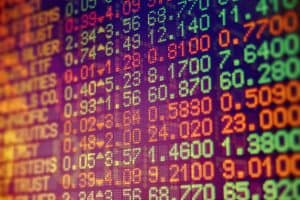 US derivatives exchange CME Group has confirmed it will wind down its regulatory reporting businesses later this year, alongside its European and Australian trade repositories.
In a statement, CME said that NEX Regulatory Reporting and the Abide Financial division, comprising of its ARM and APA reporting services for MiFID II compliance, would be wound down by 30 November this year.
"This decision follows an evaluation of our Regulatory Reporting business portfolio following the acquisition of NEX Group in November 2018 which determined it no longer aligns with the strategic direction of CME Group," the exchange said.
More than a thousand of CME's clients now face the task of transferring data and overhauling reporting processes, which can be a major technical internal project, according to Ronen Kertis, chief executive of compliance technology provider Cappitech.
Kertis told The TRADE that firms are already operating under difficult conditions due to the coronavirus pandemic, meaning it's unlikely that a new regulatory reporting project, which could take up to six-months to complete, will be received with any enthusiasm by internal teams.
"Vendors like Cappitech that have existing relationships with both CME and other trade repositories are likely to have a distinct advantage right now," Kertis said. "CME processed over 2.5 billion trades in 2017, and now over a thousand CME clients will be searching for the easiest, most cost-effective ways to transfer their data without having to make any major internal or technical changes."
CME Group inherited various regulatory reporting services following its £3.9 billion acquisition of NEX Group, formerly ICAP, which closed in November 2018. The exchange added that it would work closely with clients in the coming months to ensure a smooth transition as clients transfer to new reporting vendors and trade repositories.