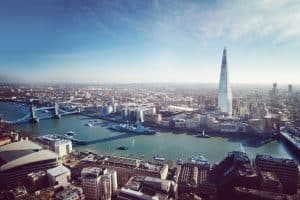 CME Group has confirmed that it has completed its £3.9 billion acquisition of London-based NEX Group, forming a combined company for futures, cash and OTC markets.
The US exchange operator added that it will retire the NEX name and brand, but will continue to operate its Markets and Optimisation businesses as sub-brands, including BrokerTec, EBS, Traiana and TriOptima.
The combined entity will remain headquartered in Chicago, and London will serve as its European headquarters. It will include FX and fixed income platforms for trading opportunities with simplified access and less touchpoints to trade across the platform, alongside post-trade services.
"By combining the strengths of our two leading organisations, CME Group is uniquely positioned to address the changing needs of market participants worldwide," said CME Group's CEO, Terry Duffy.
"Together, we will provide efficient access to futures, cash and OTC markets, as well as post-trade services and data offerings that will further support cost-effective trading and risk management."
Earlier this week CME and NEX confirmed that the UK Competition and Markets Authority had given both firms clearance for the merger, which was first announced in March. Michael Spencer, NEX Group's CEO, will now join CME Group's board of directors and remain a part of the combined company as a special advisor.
"Today NEX becomes part of the world's leading exchange group," Spencer commented. "Together we will continue to innovate and deliver industry-leading technology to our customers and help to drive the continued development of the financial markets. I am excited about the future for this combined group and the many new opportunities that it will provide for our employees, customers and the wider marketplace."
CME Group concluded that it will begin integrating NEX Group's business operations and services, with anticipated run-rate cost synergies of $200 million per year by the end of 2021.