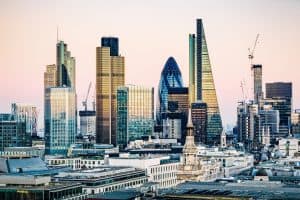 US futures exchange CME Group has received the green light from the competition regulator in the UK for its £3.9 billion takeover of NEX Group.
The UK Competition and Markets Authority (CMA) handed both firms clearance for the proposed merger, which was first announced in March.  
Both firms said that the acquisition now depends on conditions including sanction at a court hearing taking place tomorrow, and then delivery of the court order to the Registrar of Companies.
Earlier this month, the boards of NEX and CME said that they had received clearance for the merger from the US Department of Justice's antitrust division. At the same time, the UK's Financial Conduct Authority and regulators in Germany, Italy, Sweden and Hong Kong also provided clearance for the deal.
NEX Group said that following clearance from the UK's competition authority, all of the conditions relating to regulatory and antitrust approvals have now been satisfied.
Following completion of the tie-up, NEX Group's chief executive, Michael Spencer, is due to join the CME board of directors and remain with the combined business as a special advisor to drive the integration of the both companies.
"The combination of NEX and CME will be an industry-changing transaction," Spencer commented at the time the merger was confirmed. "Bringing together cash and futures products and OTC services will be unique, offering clients improved access to trading, greater financial efficiencies and highly valuable data sets.
"The technology and innovation opportunities will be diverse and extraordinary. Clients will be better served… CME's decision to choose London as its European headquarters is also a signal of tremendous support for Britain's financial services sector."