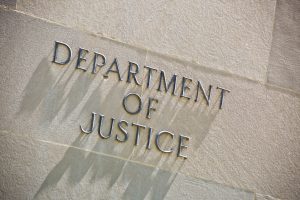 US futures exchange operator CME Group has received various regulatory approvals from authorities in Europe and the US for its £3.9 billion acquisition of NEX Group.
A statement from the boards of both NEX and CME said that they have received clearance from the US Depart of Justice's antitrust division to move forward with the deal.
The UK's Financial Conduct Authority (FCA), alongside regulators in Germany, Italy and Sweden have also given the green light on the proposed merger, the firms added.
Completion of the acquisition now depends on clearance from the UK Competition and Markets Authority and sanctioning by the Court, although CME and NEX still expect the deal to close by the end of the year.
Rumours of CME Group's bid for NEX Group first hit headlines in March when NEX confirmed it had been approached by CME regarding a potential takeover.
Later that month, both firms announced a deal had been agreed for CME to acquire NEX for £3.9 billion, an offer slightly higher than market predictions but enough to deter bids from rival exchanges.
CME said at the time of the announcement that combining NEX Group's FX and fixed income electronic platforms will improve the exchange's technology and reduce the amount of touchpoint clients need to trade certain instruments.
Michael Spencer, CEO of NEX Group, will join CME Group's board of directors upon completion of the deal later this year, and remain with the combined business as a special advisor to drive the integration of both firms.
"The combination of NEX and CME will be an industry-changing transaction," Spencer commented at the time. "Bringing together cash and futures products and OTC services will be unique, offering clients improved access to trading, greater financial efficiencies and highly valuable data sets.
"The technology and innovation opportunities will be diverse and extraordinary. Clients will be better served… CME's decision to choose London as its European headquarters is also a signal of tremendous support for Britain's financial services sector."