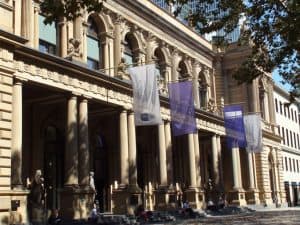 A technical glitch has forced Deutsche Börse to delay the start of trading this morning on its Xetra market in Frankfurt.
The exchange operator informed market participants via a statement that it was experiencing a "technical problem" and "failure" with Xetra, which it was investigating and looking to resolve. No further information was given by the exchange on the nature of the technical issues.
"Due to technical problems with the trading infrastructure trading start will not take place according to the usual trading schedule," the exchange also said in a Twitter post this morning.
Eurex has also reported issues with its Eurex T7 FX  trading systems this morning, also citing technical issues which it is looking to resolve as soon as possible.
The glitch has been felt across the industry this morning, with UBS multilateral trading facility (MTF) advising in a statement that trading in all instruments with the Xetra market had been disabled on its platform.
"Trading in these instruments will resume on UBS MTF as soon as the instruments are back in continuous trading on the reference market," it said.
This is the second time Deutsche Börse has been forced to delay the opening of its Xetra market this year, after experiencing technical issues on 16 March.
Deutsche Börse reported trading volumes on its cash markets, including Xetra, Börse Frankfurt and Tradegate Exchange totalled €1.29 trillion in the first nine months of this year, up 20% compared to the same period last year.
Total monthly trading volumes in September this year reached €130.6 billion compared to €117.7 billion in September last year, with €120.5 billion of that attributable to its Xetra market.