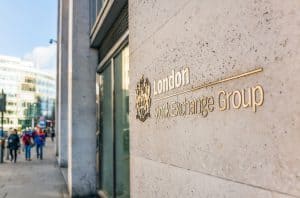 LCH SA is extending its clearing services for multilateral trading facility (MTF) Turquoise to include Euronext stocks that are traded on the platform.
The clearing agreement will be based on a 'preferred central counterparty (CCP)' or 'user choice' model, LCH SA said in a statement, allowing trading firms to choose LCH as its preferred clearing counterparty.
Trading members that opt for LCH as the preferred CCP for Euronext stocks on Turquoise will be able to consolidate their clearing activity through one clearing house for lower costs and better operational efficiency.
"We are delighted to announce the expansion of our clearing relationship with Turquoise to include main market Euronext stocks," said Christophe Hémon, CEO of LCH SA. "The extension of our clearing offering will enable members who choose to benefit from more efficient netting opportunities, lower fees and reduced costs."
The clearing service is expected to go-live in the first quarter of next year, and is part of LCH's wider strategy to connect with more trading venues on a preferred CCP basis.  
The London Stock Exchange group (LSEG), which owns both Turquoise and LCH SA, expanded its pan-European MTF with the addition of Euronext Growth securities last month, offering a new channel of execution to trade the stocks.
"Consolidating clearing flows in a single CCP allows existing customers and domestic brokers to benefit from increased operational and cost efficiencies," added Robert Barnes, CEO of Turquoise. "We look forward to delivering this on a preferred clearing basis from Q1 next year to build on today's availability of LCH SA for Euronext Growth Stocks."
With the addition of Euronext Growth securities, Turquoise's universe of stocks has increased to approximately 4,500 across 19 European markets. In October last year LSEG also added FTSE AIM UK 50 index stocks, which consists of the largest 50 stocks on the exchange operator's secondary international growth market, to its MTF Turquoise.