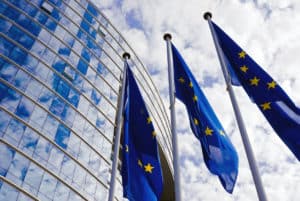 Restrictions on short selling activity due to increased volatility and concerns about market confidence at the height of the global coronavirus pandemic have been lifted by six European states.
The European Securities and Markets Authority (ESMA) confirmed that Austria, Belgium, France, Greece and Spain will not renew the bans on short selling, which expire on 18 May, and Italy will lift its own restrictions early, before they are due to expire on 18 June.
"Since the implementation of the ban, the Authority has observed a progressive normalisation," said France's Autorité des Marchés Financiers (AMF) in a statement. "Markets have partly reduced their losses, trading volumes and volatility have returned to levels that are still high compared to mid-February, however this reflects market participants' uncertainties in the current context."
Multiple European financial authorities moved to temporarily curb short selling in March as the pandemic gripped markets, despite concerns from exchange groups and investment firms that the bans would in fact be detrimental and disruptive to markets.
Just last week, a group of trade associations representing Europe's hedge funds and principal trading firms, including AIMA and FIA EPTA, urged the restrictions be lifted as they have failed to curb volatility, damaged markets and undermined investors.
"Banning short selling significantly degrades market liquidity and price formation while increasing trading costs and volatility," the groups said in a letter to France's AMF. "Over the longer term, the bans risk undermining confidence in key European financial markets and hampering the goal of the Capital Markets Union (CMU), something that will be vital to European recovery from the profound economic shock caused by COVID-19."
As the short selling bans in Europe were imposed in March, ESMA also demanded more information from hedge funds betting against stocks, by lowering the threshold at which investors must report to national regulators on short selling positions. The authority said this measure remains in place until 16 June, and can be renewed if necessary.
Short selling is a bet that the price of a stock will fall, and is considered a risky but lucrative trading strategy mostly applied by hedge funds. Short sellers borrow shares and immediately sell them, betting the price will fall before they buy back the shares and return them to the lender, pocketing the margin.
In 2008 during the global financial crisis, regulators globally made similar moves to ban short selling of stocks, due to fears the trading strategy would exacerbate the steep drop in stock prices.