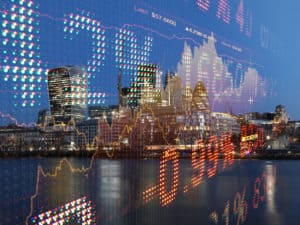 The London Stock Exchange Group's regulatory reporting platform UnaVista and compliance technology provider SteelEye have teamed up following CME's move to shut down its regulatory reporting arm.
UnaVista and SteelEye have partnered to support firms with reporting services as they migrate from CME's European trade repository and the NEX Abide regulatory reporting services, which the exchange group confirmed recently would be wound down by November.
"Hundreds of firms face the challenge of migrating their reporting processes away from CME, and need to do so quickly," said Mark Husler, CEO, UnaVista. "Together with SteelEye, we offer a fast and efficient response to this demand and provide a wealth of other benefits to joint clients."
SteelEye has been a technical router since 2017 for UnaVista's approved reporting mechanism (ARM) for MiFID II reporting requirements. The RegTech has now integrated with UnaVista's European trade repository as market participants move away from CME, and both have developed a data converter so that firms can use existing reporting input files for a more seamless shift.
"This integration builds on the existing partnership between SteelEye and UnaVista and ensures that financial firms continue to have access to high-quality and cost-efficient regulatory reporting services," said Matt Smith, CEO of SteelEye.
"EMIR reporting has always been an area associated with complexity and cost, issues which this partnership addresses head-on. By integrating with UnaVista's trade repository, we are able to provide market participants with an effective, intelligent, yet cost-effective EMIR reporting service."
CME said in May that it would wind down its regulatory reporting division and European and Australian trade repositories as the business no longer aligned with the direction of the exchange. More than a thousand of CME's clients face the task of transferring data and overhauling reporting processes, which can be a major technical internal project.