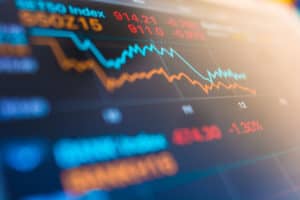 US-based trading analytics providers Babelfish Analytics and Global Trading Analytics (GTA) have confirmed plans to merge.
Babelfish and GTA said in a statement that the merger will provide both companies with an opportunity to produce a holistic analytics solution that attributes cost to each step of the investment process.
"We are very pleased to announce this merger with Babelfish Analytics. From the first day we met Linda and Jeff from Babelfish, the synergies were apparent," said John Halligan, president of GTA. "The more we explored combining the two firms, the more we realised how complementary the firms were, and with very little overlap."
Founded in 2005, GTA provides high-touch transaction costs analysis (TCA) for equities, FX, fixed income, futures and options, and measures trading costs on client portfolios with context-based analysis.
Babelfish focuses more on order routing analytics, having launched its platform The Clarity in 2014 to shine a light on broker routing methods and to help traders reduce costs. The firm currently receives routing data from almost 40 brokers.
Recently, Babelfish moved to expand into Europe through an initiative with not-for-profit European equities trading group, Plato Partnership. The agreement will see Babelfish introduce its TCA platform, ClarityReveal, launched in Europe, with the firm acting as Plato's preferred partner for buy- and sell-side venue and routing analytics.
"This merger will allow us to link portfolio-level analytics with routing mechanics, which will help fully attribute the source of cost," said Linda Giordano, CEO of Babelfish Analytics. "We are excited to partner with GTA to increase our scale, as routing analytics becomes standardised across Europe and the need for enhanced 606 compliance reporting in the US is realised."