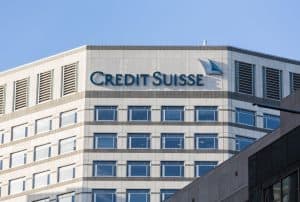 Credit Suisse has become the latest investment bank to become an authorised participant for the exchange traded funds (ETFs) ecosystem from US exchange group ICE.
The latest addition to the ICE ETF Hub follows the onboarding of Wells Fargo earlier this month as an authorised participant. Credit Suisse and Wells Fargo join other major institutions operating as authorised participants on the ETF Hub, including Goldman Sachs, JP Morgan, Bank of America, Citadel Securities and Virtu Financial.
"As the ETF market continues to grow in both size and complexity, it's critical that more electronification and standardisation be applied to the ETF primary market," said Jim McKeever, head of program trading Americas and ETF create redeem at Credit Suisse. "We look forward to working with the members of the ICE ETF Hub advisory committee as they bring more efficiency to the creation and redemption process."
ICE established its open architecture ETF ecosystem last year amid huge growth in ETF instruments for clients to assemble and place creation/redemption baskets in a more standardised and automated fashion.
The ETF Hub supports US-listed domestic equity and fixed income ETFs, but ICE plans to expand this to also support US-listed international equity ETFs. The exchange will also add connectivity to its bond execution platforms through the recently formed ICE Select division during the third quarter this year to provide secondary market cash bond trading.
"Credit Suisse brings an unparalleled level of expertise in international equity markets to our growing community of ETF market participants," said Peter Borstelmann, head of ICE ETF Hub. "Their unique perspectives will offer a valuable contribution as we continue to expand the breadth of products and functionality offered on the platform."