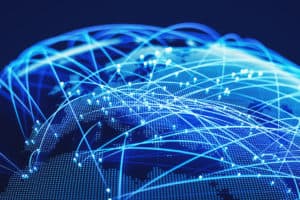 US exchange group ICE has moved to consolidate access to its bond execution platforms with the launch of an application that connects market participants to the ICE fixed income ecosystem.
Known as ICE Select, the application provides access to liquidity from ICE BondPoint, ICE TMC and ICE Credit Trade, which collectively offer trading in corporates, municipals, treasuries, agencies and emerging market bonds.
Traders can also adopt various execution protocols through ICE Select, such as click-to-trade, portfolio auctions and request for quote (RFQ). It also includes pricing and data from ICE Data Services, with plans to extend this later in the year.
"At a time when the industry is experiencing more day-to-day volatility, complexity and uncertainty, our customers need sophisticated trading tools that provide access to liquidity across fixed income markets," said Marshall Nicholson, president of ICE Bonds. "By creating a single point of access for our three platforms, and offering it alongside ICE Data Services data and analytics, we've created a flexible and convenient way for our customers to access trading protocols and manage risk."
ICE Bonds was formed in February last year, bringing ICE's various fixed income focused acquisitions, including BondPoint and TMC Bonds, under a single business division. The move aimed to provide clients with greater choice in trade execution and greater access to liquidity.
ICE acquired the BondPoint platform from Virtu Financial for $400 million in 2017 following the market maker's $1.4 billion merger with KCG, fighting off competition from other major bond players including MarketAxess and Tradeweb. The following year ICE then acquired trading venue TMC Bonds from investment bank owners Bank of America, Citi and Morgan Stanley, for $685 million.
ICE also plans to extend the ICE Select application to include access to liquidity through ICE Bonds via its ICE ETF Hub later this year. The ICE ETF Hub ecosystem reported record volumes during the first quarter this year, after onboarding Goldman Sachs as an authorised participants, and rolling out various new functionality.