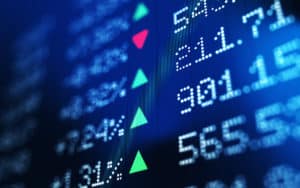 The exchange traded fund (ETF) ecosystem from US exchange group ICE has reported a record surge in notional volumes during the first quarter this year.
ICE attributed the growth in activity on its ICE ETF Hub to new functionality and new community members interacting on the platform, including Goldman Sachs which was the most recent investment bank to sign up as an authorised participant on the platform.
A record $87 billion was processed on the platform in March from authorised participants alone, ICE revealed. The processed notional value was up a significant 220% from February's record of $27 billion.
ICE said most of the activity came from fixed income with notional value up 208% from $63 billion processed by authorised participants in February. Similarly, equities saw $24 billion processed by authorised participants in March, up 267% from the previous month.
"Although we experienced significant volatility across both equity and bond markets in March, customers have expanded their usage of the ETF Hub as they have realised new gains in efficiency and stability from the platform," said Peter Borstelmann, head of ICE ETF Hub.
At the start of the year, ICE rolled out new multi-order functionality and FIX connectivity to allow authorised participants to connect to the ETF Hub to manage create/redeem orders In an automated fashion.
"The functionality we launched earlier this year and the innovative support for custom baskets that's planned for later this quarter offer powerful new tools and additional transparency for our customers," added Borstelmann.
ICE added that it plans to launch more functionality for the automated assembly of custom baskets via APIs, ICE Chat and ICE ETF Hub's front-end user interfaces. It will also add access to ICE Bonds for secondary market cash bond execution, and support for US-listed international equity ETFs will be delivered later in the year.