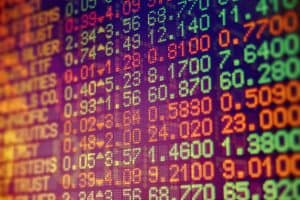 Pan-European subscription-based equities trading venue, Aquis Exchange, has become the latest company to implement big xyt's Liquidity Cockpit to support market structure analytics.
The market data analytics provider will deliver the platform to Aquis through a custom API, deploying data science and advanced analytical techniques to provide the exchange and its clients with an overview of the market and venue comparison reports.
big xyt said Aquis Exchange can also add its own proprietary data layer to the Liquidity Cockpit platform, including trade and order history for compliance and best execution needs.
"The quality and depth of the big xyt data analysis is hugely important to us. Their understanding of our requirements, and the proactive support they provide us, has made the decision to work with big xyt something that we are very pleased with," said Jonathan Clelland, COO of Aquis Exchange.
"big xyt's unique approach to data analysis allows us the control and flexibility we require to understand and develop our competitive position within the wider European landscape data."
Aquis Exchange is the latest institution to implement the Liquidity Cockpit dashboard and analytics services from big xyt. Earlier this year, European agency broker Kepler Cheuvreux installed big xyt's execution analytics, including transaction cost analysis (TCA), to gain more control over its data.
"We are delighted to be working with Aquis Exchange, and watching their innovation challenge the landscape," added Mark Montgomery, head of strategy and business development at big XYT. "Adding them to the list of venues using Liquidity Cockpit is continued evidence of the market's need for pioneering technology solutions to deliver tangible benefits for the end-user."