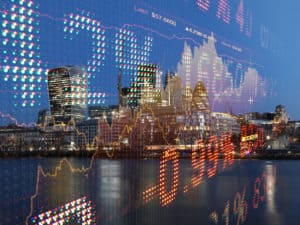 European agency broker Kepler Cheuvreux has installed big xyt's execution analytics, including transaction cost analysis (TCA), as it looks to gain more control over its data.
Kepler Cheuvreux's quant teams, which oversaw the development of the firm's algorithmic and execution platform, worked closely with big xyt through an evaluation process to ensure the analytics would meet its TCA requirements.
big xyt said its analytics platform is delivered via an API, and allows Kepler Cheuvreux to add its own proprietary data layer, including trade and order history for compliance and best execution needs. The firm added that being able to immediately access normalised data to apply benchmarks can save time and money for clients.
"While TCA benchmarking calculations have not radically changed, the technology has and we require increasing levels of flexibility to benchmark our own in-house analytics with an independent smart market source and big xyt can deliver on that," Dan Amara, head of trading expert at Kepler Cheuvreux, commented. "At a time when we are undergoing changes of scale of our own, we are already seeing immediate benefits from big xyt's accessible analytics platform."
The partnership with big xyt follows Kepler Cheuvreux's major deal with Macquarie to combine trading and research services in Europe and Asia. The cooperation agreement, confirmed in October, includes plans for both institutions to launch a platform for equities programme trading, and cross-distribute co-branded equity research to their client bases.
More recently, Kepler Cheuvreux expanded its execution trading team with three hires from Goldman Sachs, JP Morgan, Mirabaud Securities. Speaking to The TRADE about the new hires, global head of execution services at Kepler Cheuvreux, Patricia Shin, said that the firm is looking to upgrade and expand its execution team, with strong talent available in the market.
"Our technology and focus enable us to move beyond traditional TCA and provide Kepler Cheuvreux with the ability to integrate their own data with our consolidated view," Mark Montgomery, head of strategy and business development at big xyt, added. "This in turn can facilitate the interrogation and evolution of liquidity sourcing algorithms, in order to continuously evaluate and enhance their client offering."