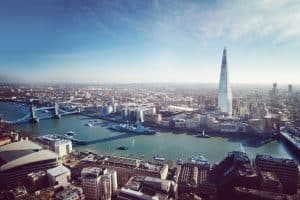 Kepler Cheuvreux has expanded its execution trading team with three hires from major institutions shortly after confirming plans to combine trading and research with Macquarie, The TRADE can reveal. 
Equities sales trader and executive director at JP Morgan, Cameron Beale, has been appointed head of UK clients in execution, based in London. He joins after 25 years with JP Morgan, and will oversee a team of six sales traders covering UK clients in high-touch. Beale will aim to expand coverage of UK asset managers and hedge funds at Kepler Cheuvreux.
At the same time, Luke Holmes joins Kepler Cheuvreux from Berenberg, having formerly worked at Bernstein and Goldman Sachs where he was an associate. Holmes has been named head of US clients in execution, also based in London. He will lead a team of four sales traders covering US clients in London and the US. He has also formerly worked for Bernstein and Berenberg.
Alongside Holmes and Beale, Kepler Cheuvreux has hired Cherry Albon who also joins the execution sales team in London to expand its coverage in the UK and Europe. Albon was formerly a senior execution advisor at Mirabaud Securities.
Speaking to The TRADE about the new hires, global head of execution services at Kepler Cheuvreux, Patricia Shin, said that the broker is looking to upgrade and expand its execution team, with strong talent available in the market.
"We're always very client-focused, and with 900 execution clients we are very busy," Shin added. "Although electronic execution has grown despite lower volume in the market, clients are looking to cross blocks more and more. As a house, we cross a quarter of our high touch business, and we feel that block business will continue to grow."
News of the hires follows Kepler Cheuvreux's move to team up with Macquarie and combine trading and research services in Europe and Asia. Macquarie confirmed separately that it plans to reduce its domestic cash equities presence in Europe and the US to focus on Asia.
The cooperation agreement will see Macquarie and Kepler Cheuvreux launch a platform for equities programme trading, and cross-distribute co-branded equity research to their client bases in Europe and Asia Pacific, as of early next year.