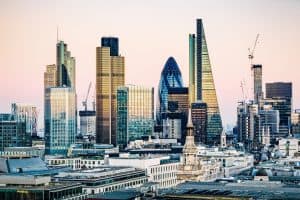 Ardevora Asset Management has decided to outsource its trading and execution to Northern Trust in a bid to reduce costs, The TRADE understands.
According to two people familiar with the situation, the £6 billion fund manager will shut its internal desk in April next year after deciding to outsource its front-office activities to Northern Trust. Ardevora and Northern Trust both declined to comment when approached by The TRADE.
The trading desk at Ardevora is currently led by head of trading and partner, Neil Bond, alongside Chris Mahoney, who has been with the asset management firm since its launch. Bond will remain on the trading desk until 1 April, while Mahoney is expected to remain with the firm and work on sending orders for execution to Northern Trust, which also acts as custodian for Ardevora.
Bond joined Ardevora in 2013, after starting his career in the back office at UBS in 1988. He then spent three years with Fidelity, before heading up the program desk for 10 years at ITG Europe. He has also formerly worked at JP Morgan, Sanford Bernstein and Bear Stearns. Bond was also recgonised for this achievements at last year's Leaders in Trading award ceremony, where we received the trader of the year (hedge fund) accolade following an industry vote.
Ardevora is the latest asset manager to outsource its execution amid increased industry-wide pressure on fees and costs. The firm is hoping to reduce its market impact costs by outsourcing its trading to Northern Trust, sources told The TRADE, with obvious cost savings in the form of compensation also thought to be realised by shutting down the trading desk.
Northern Trust expanded into front-office outsourcing in October 2018 with its Integrated Trading Solutions division, which combines its equities and fixed income trading capabilities with its access to global markets, trading venues and liquidity.
Speaking to The TRADE's sister publication Global Custodian at the time of the launch, Penny Biggs, chief strategy officer for Northern Trust, described the pressure on asset managers to get the most efficient front-office model as being "enormous".
The buy-side is facing industry headwinds in the form of increased costs and declining fees. Furthermore, MiFID II has resulted in a downward trend for commissions and counterparty numbers are being slashed at a time when buy-side firms need to see more liquidity and more information to appease the best execution mandate.
Providers of outsourced trading say that now, even larger asset managers are turning to them for assistance in navigating the new European trading landscape, as well as a managing costs and market access.
Elsewhere, high-speed trading firm Virtu Financial confirmed plans to launch an outsourcing desk aimed at small-to-mid-sized asset managers and investment firms. The outsourced trading division is headed up by ITG veteran and Virtu Financial managing director, Jack Pollina, who described the new service in an interview with The TRADE as a 'natural progression' for Virtu Financial following its $1 billion takeover of agency broker ITG earlier this year. Virtu has already started onboarding clients to the outsourced trading service.
For an in-depth look at the rise of outsourced trading on the buy-side, click here.