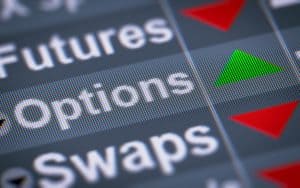 Futures industry veteran Jerome Kemp has confirmed he will retire after nine years with US investment bank Citi, drawing his 36-year career to a close.
Kemp retires from Citi after first joining the investment bank in 2011 as global head of futures and clearing where he built out the OTC clearing platform, driving the business from a low mid-tier position to top three leadership during his tenure.
More recently, Kemp's responsibilities at Citi were expanded to include the bank's FX prime brokerage business where he restructured the business and governance framework upon taking on the role last year.
Prior to Citi, Kemp worked at JP Morgan since 2001 where he was promoted to lead the Asian futures business in Tokyo, before he took over responsibility for the EMEA business. He was named global co-head of futures at JP Morgan in 2008.
The Futures and Industry Association (FIA) also confirmed that Kemp will step down as chair of the group, having held the position for past two years. Vice chair of FIA, Nicholas Rustad from JP Morgan, will become acting chair until annual elections next year.
"I congratulate Jerome on his many years of service in the listed and cleared derivatives industry, and for the contributions he has made to the industry and FIA Board," Walk Lukken, CEO of FIA, said in a statement.
"In his nine years on the board, and the last two as chair, Jerome has worked with distinction to drive positive change for our industry. His leadership has raised the standards for our industry to make our markets more resilient, safer and competitive."