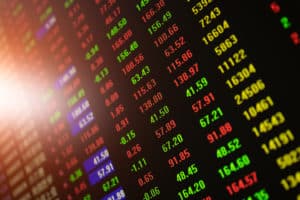 BlackRock veteran and former global COO for the fixed income division, Steve Rafferty, has joined Swiss asset manager GAM as chief operating officer in a newly-created role.
GAM confirmed that Rafferty joined the firm on 4 November after 16 years with BlackRock, where he oversaw the operations of $2 trillion in fixed income assets, before departing in May this year. He reports to recently appointed group chief executive, Peter Sanderson.
"Reducing complexity, as well as strengthening our core business and improving profitability, are fundamental to the future of GAM," Sanderson commented. "Steve has a demonstrable track record in designing and implementing improvements across a global business and his appointment will further support us in achieving our objectives."
As COO, GAM added that Rafferty will be responsible for leading the asset managers day-to-day global business, ensuring it has connectivity, coordination and processes in place to meet its goals.
In July, GAM confirmed the appointment of Sanderson as its new group CEO and he took on the role on 1 September. Similar to Rafferty, Sanderson is a BlackRock veteran having first joined the asset manager in 2006, and most recently overseeing its financial services consulting in Europe.
More recently, GAM was forced to issue a statement denying claims from the media that it was in discussions to be acquired by Generali. GAM has had a difficult year after moving to liquidate funds managed by Tim Haywood, who was sacked for gross misconduct in February. The move saw shares in the asset manager plummet, with former CEO Alexander Friedman later opting to step down from his leadership position, to be replaced by Sanderson.