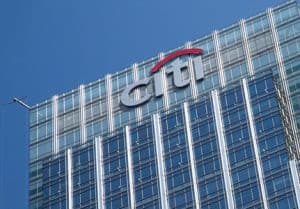 Electronic credit trading platform Trumid has received investment from Citigroup, as the US investment bank seeks to leverage the growth of algorithmic and portfolio trading in the credit space.  
Citi said in a statement that it has backed Trumid via its Spread Products Investment Technologies (SPRINT) program within the Citi Markets FinTech Investments Unit. The bank will soon appoint a member to Trumid's trading advisory committee to offer insights on product development and market structure as part of the investment.
New York-based Trumid provides a trading platform aimed at increasing the volume of corporate bonds that are traded electronically. Focusing on block trades, Trumid deploys a data-driven platform with various trading protocols, which can be integrated with other systems and scaled into other products.
"We are excited about the direction that Trumid has taken in regard to disclosed client-to-dealer connectivity. The Attributed Trading protocol creates technological efficiencies and transparency in the way we distribute liquidity to our clients, and we intend for it to be an integrated part of our client workflow," said Derek Hafer, head of North American IG & macro credit trading.
Citi added that it has long been an advocate of trading and technological advances in credit markets, including the recent surge in portfolio and algorithmic trading in fixed income. Portfolio trading allows traders to execute a basket of bonds in a single transaction for increased efficiency.
"We are extremely excited about adding a market leader like Citi to our already vibrant network and working closely with all of our clients to continue delivering innovative and thoughtful products," Ronnie Mateo, CEO of Trumid, concluded.