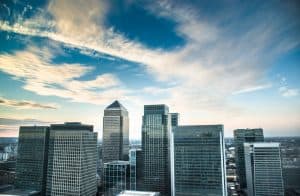 US-based agency broker BTIG has formed a new fixed income credit division in London, as it seeks to expands its services and client base across Europe.
The European fixed income credit business, which will mirror the broker's US fixed income credit business, is led by Michael Carley, head of European fixed income credit, who joined BTIG in New York as a managing director last year. BTIG also confirmed several new appointments to the team.
Bobby Dziedziech, formerly head of European high-yield and distressed trading at Jefferies, has been hired as a senior high-yield and distressed trader on the team. Laurent Jastrow joins BITG from Blantyre Capital as a senior distressed sales trader and sourcing specialist. Noah Postyn, formerly a director for high-yield sales at Societe Generale, has been hired as a senior high-yield sales trader, and finally, Amreetpal Summan from Goldenberg Hehmeyer, joins BTIG as a director and senior financials trader.
"Building out the team in the region is important to our growth strategy as we seamlessly execute high yield, distressed debt, loans, bonds and trade claims for institutional investor clients. We are thrilled with the quality of the team we have recruited so far and expect a number of significant additions to our unit in the coming months," Carley commented on the new hires.
BTIG's global fixed income credit platform provides sales, trading, sourcing and strategy for credit products including bonds, leveraged loans, trade claims, high-yield, distressed, convertible and private securities.
"Building upon the success of our US offering, we have now added a talented team of fixed income credit professionals in London to join our established institutional equities team. We are excited to welcome them here and look forward to all of their future contributions," Christopher Rollins, CEO of BTIG, concluded.