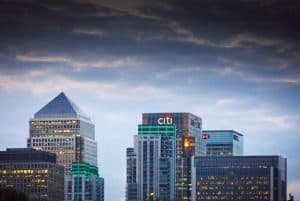 Citi's global head of securities services sales, Alan Pace, has left the US bank after 11 years, and is reportedly setting his sights on purchasing a UK Premier League football club.
Earlier this year, Pace set up an investment firm called ALK Capital alongside US businessman Dave Checketts, which is reportedly interested in buying Sheffield United Football Club, according to multiple media outlets.
While these reports had surfaced throughout the year, The TRADE understands Pace officially left his role at Citi in October. The pair have also been a part of MLS side Real Salt Lake, of which Pace served as president of the club for nearly two years.
In September, a UK High Court ruling directed Sheffield United's co-owner, Kevin McCabe, to sell his 50% stake to Saudi Prince Abdullah, who could then sell the club to Pace and Checketts. Pace declined to comment on the potential purchase of the club, as the ownership battle of the club remains ongoing between McCabe and Prince Abdullah.
As global head of prime futures and securities services sales, Pace was responsible for Citi's global sales strategy with a focus on optimising efforts across prime brokerage, delta one, derivatives clearing, futures global custody, direct custody, and fund services.
He also served in a number of high-profile roles at Citi, including global head of client experience for prime brokerage, head of Americas prime finance, and CEO of Citi Securities Services. Prior to joining Citi in 2008, he also spent 12 years at Lehman Brothers and served as head of international prime brokerage in London.