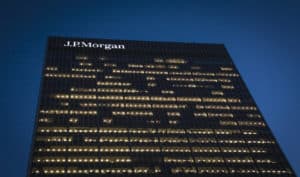 Just under 30% of equities traders increased their use of high-touch trading during 2020, according to a recent equities survey by investment bank JP Morgan.
The poll of 200 equities traders globally revealed that 28.1% had changed their execution strategies to incorporate more high-touch trading while working from home between March and June last year.
At the same time, 29.5% of traders said their use of high touch blocks has increased since this time last year, while 47.5% said engagement with high touch blocks remained the same as in previous years.

"Our survey shows that the sudden shift to working from home did have an impact on how traders chose to execute for a short period of time, with an increase in higher-touch execution methods as clients dealt with new, unfamiliar home setups concurrently with volatile markets," Joanna Martin, head of global liquidity solutions and co-head of EMEA execution services at JP Morgan, told The TRADE.

"This did revert and the longer term trends of rising appetite in high touch blocks and low touch investment and innovation are squarely in focus for clients for the rest of the year."

The volatile market environment during the period of March and June 2020, driven by the global pandemic as the industry shifted to working from home, saw many traders revert to high-touch trading strategies to source liquidity and gain more certainty in execution.
Of those surveyed by JP Morgan, almost half said they expected the pandemic to have the greatest impact on the market in 2021, and just under a third cited availability of liquidity as the greatest daily challenge.

"A large proportion of our conversations with clients are around liquidity availability, which was heightened by the volatility of last year, even though our survey found nearly 40% of respondents said their liquidity had increased. Liquidity dynamics definitely underwent a fair amount of change in each region throughout last year, some of which is still with us today, it's our job to help clients understand and navigate the challenges this may present," added Martin.

Traders' interaction with central risk books (CRBs) during the highly volatile periods of 2020 also shifted in 2020, according to the survey. The research showed that 42% of traders said they had chosen to work directly with the CRB in 2020, while 41% chose to work with multiple brokers.
A separate study carried out by Greenwich Associates last year suggested that brokers had stepped up in the more volatile periods in 2020, with 80% of buy-side traders stating they were satisfied with broker performance.