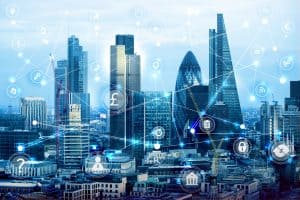 Chancellor Rishi Sunak has set out plans to scrap certain MiFID II requirements in an ambitious plan to reform the UK's capital markets regime following Brexit. 
The proposed changes announced by the HM Treasury on 19 April include the removal of several MiFID II restrictions inherited from Europe such as the share trading obligation (STO) and the double volume caps (DVC) related to dark pool trading. 
"The consultation process aims to deliver a rulebook that is fair, outcomes-based and supports competitiveness, whilst ensuring the UK maintains the highest regulatory standards," said Sunak in his statement.
Equivalence discussions between the UK and Europe have been largely fruitless and a stalemate relating specifically to the share trading obligation meant that the UK saw roughly €6 billion in daily trading volumes move away from the City to European capitals such as Paris and Amsterdam in the week following Brexit.
The proposed removal of STO is likely to eradicate any possibility of an equivalence decision ever being reached.
Dark pool trading has been a key area of focus as the UK aims to attract more business to the City, with the removal of DVCs further underscoring this position.
Earlier this year, the UK's Financial Conduct Authority lowered the large-in-scale (LIS) thresholds for dark pool trading to a blanket minimum threshold of €15,000.
The EU, however, maintained a minimum threshold of €650,000 and under the MiFID II regulation regulators have made it clear that they remain steadfast in their intention to restrict dark trading in Europe. 
"Scrapping the double volume (DVC) caps has been on the cards pretty much since Brexit got done, however, only time will tell as to exactly what impact it will have on equity market structure," said Varghese Thomas. president and COO of TradingScreen.  
"The removal of the caps could be a boost to the trading of these stocks, which struggle to operate efficiently if a buy-side trader has to inform the wider market of their intentions to trade in what is typically an illiquid market."
In its listings review on 3 March, the Treasury also claimed MiFID II's unbundling requirements have had a detrimental impact on SME research. "There has been market failure in this area for some time and MiFID II has made this market failure worse," it said.