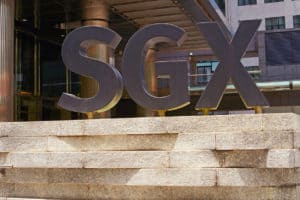 Singapore Exchange (SGX) has confirmed it will fully acquire institutional FX trading platform provider BidFX from TradingScreen for $128 million. 
SGX will acquire the remaining 80% of BidFX after the exchange group attained a 20% stake in the firm in March last year for $25 million. The transaction is expected to be completed in July this year, and will expand SGX's reach beyond FX futures into the global FX over the counter (OTC) market. 
"The future of FX lies in the ability for market participants to benefit from price discovery, liquidity and transparency for both OTC and listed futures trading, in a single unified venue. BidFX is ahead of the curve in developing sophisticated electronic FX trading and workflow solutions," said Loh Boon Chye, chief executive of SGX. 
"With BidFX as part of the SGX Group, we can now serve a wider FX community with more comprehensive solutions and enhanced distribution capabilities, while bringing together the two growing and mutually-reinforcing pools of liquidity."
SGX has continued to grow its FX futures franchise since it was established in 2013, and has seen $3.8 trillion in traded volumes. The exchange also launched customisable 'FlexC FX Futures' last year, which can be traded OTC and cleared on the exchange. 
BidFX was previously a subsidiary of TradingScreen and was spun out from the company in 2017. The trading platform provider has more than 100 large banks, hedge funds and asset managers connected to its platform. 
"We've purposefully focused our efforts and resources on our best opportunities for growth and this has led to exceptional results, such as the BidFX sale being announced today," Pierre Schroeder, CEO of TradingScreen, said. "TradingScreen clients will continue to have access to BidFX via its multi-asset TradeSmart application."