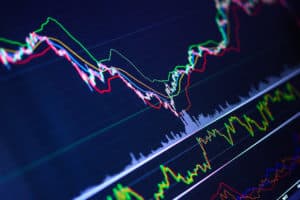 Bernstein Research is continuing to bolster its new Equity Capital Markets (ECM) practice with the appointment of new global co-heads of the division despite ongoing market uncertainty and volatility.
The sell-side research arm of New York-based investment manager, Alliance Bernstein, has appointed Jonathan C. Biele and Alastair Walmsley to head up its newly launched practice, based in the US and the UK respectively.
However, they join what's shaping up to be a bloody battlefield. ECM revenues have plunged 75% in Europe (to $21.4bn) and 87% in the US ($29.9bn) so far this year, according to data by Dealogic. That's in stark contrast to 2021 performance, which saw full year revenues jump 40% in Europe and 20% across the pond.
"Last year was probably the biggest equity issuance year on record or certainly close to it. Wall Street will always hire into a rising tide. When the market is hot you need as many bodies as you can because you need to catch as much as you can. Now suddenly we're through the first quarter and desks are down around 75%," Biele told The TRADE.
Some institutions are rumoured to be making significant moves to counteract the suboptimal conditions. Notable was the recent speculation from Bloomberg that UBS could be intending to lay off a large portion of ECM personnel  in a bid to offset a drop in revenues caused by a slowdown in deals across the industry. UBS declined to comment.
On the other side of the coin, Bernstein Research is looking to capitalise on the opportunities created by this wider retreat.
"Because we're not in this business we can afford to make this investment and play it out. If you're a more established institution and you're looking at your pipeline and you've made a bunch of new hires and you're down 80%, people start to worry and they have to adjust accordingly. Most people are trying to swim through it. The risk acceptance is coming back into frame so I think we'll begin to see more deals."
According to Biele, the new ECM division at Bernstein Research is unique in its offering as Bernstein has no banking division, which in some cases creates a difficult to manage conflict. Instead, the new practice will offer institutional services from "the deal forward".
"We're not going to provide M&A advice or cap structure analysis or leverage models. We want to bring differentiated equity institutional knowledge to the deal process and then support these deals and companies going forward," he explained to The TRADE.
The division will sit next to existing players in the space and offer its research services to "complement them" instead of competing with them, Biele added.
Bernstein is not the first to bet on a resurgence of revenues in the ECM space. Amundi also announced at the end of last month that it would be launching a new ECM dedicated desk aimed at strengthening banks' capital markets teams.