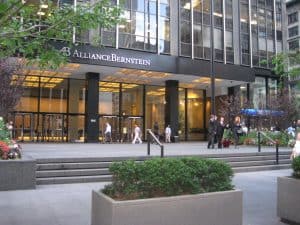 US-based investment management and broker AllianceBernstein has confirmed that it has made an offer to acquire institutional research provider Autonomous Research.
The $530 billion asset manager said in a statement that the deal would provide Bernstein, the broking subsidiary of AllianceBernstein, with further scale to continue investing in its research business. At the same time, the acquisition would provide Autonomous with access to Bernstein's sales team and trading infrastructure and operations.
Upon completion of the deal, each company will retain its own business model and initially its brand identity. The acquisition is expected to close within the next several months, although financial terms of the deal were not disclosed.
"In an increasingly complex environment for asset managers, fundamental research excellence will be even more of a distinguishing characteristic," said Seth Bernstein, CEO at AllianceBernstein.
"The combination of Autonomous and Bernstein positions AllianceBernstein to be the preeminent provider of the industry's highest quality independent research to our clients worldwide. Research is the foundation of our business, and investing judiciously in these capabilities will enhance AllianceBernstein's reputation and value proposition to all our clients."
The deal comes almost a year after MiFID II came into force in Europe, forcing asset managers to separate payments for research and execution services. The rules led to concerns around pricing and access to research on the buy-side, with a recent survey revealing the majority of fund managers believe unbundling has had a negative impact on the industry.  
"Since Autonomous was founded in 2009, we have built a strong track record of growth by delivering best-in-class independent research," added Erick Davis, CEO of Autonomous Research. "The combination with AB will allow us to offer a complementary range of research and trading capabilities to a wider global audience. We are delighted at the prospect of joining forces with a firm that shares our same passion for, and dedication to, in-depth independent research and impeccable client service."