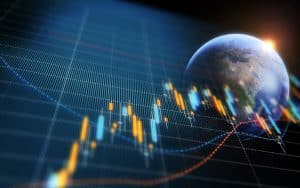 Refinitiv has launched a data aggregator for fixed income trade data available due to MiFID II requirements in a bid to remove the complexity of consuming data feeds from individual reporting and trading venues.
Trade data from approved publication arrangements (APAs) and multilateral trading facilities (MTFs) created as a result of the European regulation can be accessed via Refinitiv through a single consolidated data feed.
It will be available as an application on the desktop via Eikon or the Elektron Data Platform, which includes integrated content and services for clients to access data and analytics. The feed will allow firms to assess prices and find liquidity from more than 28 MiFID II reporting and trading venues currently operating under the rules.
"MiFID data is providing greater transparency into the fixed income markets, creating new opportunities for the global financial community to identify new trading strategies, helping to ensure best execution for trades, and accelerating the shift to electronic trading and automation," said Debra Walton, chief customer proposition officer at Refinitiv.
"By providing easy access to the data they need, we help clients make smarter trading decisions whether that involves powering smarter human decision making or automated trading by smarter machines. However firms chose to use the data, they need to know they can trust the data to be consistent which is why having a single source of clean and normalised data to power their applications and workflow is so important."
Refinitiv has made efforts recently to bolster its bond trading data through a partnership with iQbonds. The agreement saw Refinitiv add iQbonds' market making and pricing technology to its Eikon desktop, giving traders the ability to quote bonds across electronic markets while trading and placing orders.