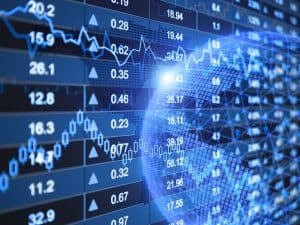 Refinitiv has added pricing and market making technology for fixed income trading from valantic's iQbonds to its Eikon desktop.
The firm's electronic bond trading solution combines market making and pricing capabilities for fixed income instruments, with connections to markets, exchanges and information platforms.
iQbonds continuously calculates bond prices and yield, allowing traders the ability to quote bonds across electronic markets while trading and placing orders. When opened on Eikon Apps, iQbonds provides a list of bonds to trade with data from Refinitiv via news, charting and analysis.
"Financial markets benefit from choice and openness," said Alexandre Hardouin, head of fixed income desktop and trading at Refinitiv. "The partnership with valantic is an important achievement for us because the delivered solutions create added value for the trader. Eikon and iQbonds together offer an integrated pre-trade, trade and post-trade workflow for fixed income traders."
The technology can be integrated into a trader's workflow using Refinitiv's Side by Side Integration API, which allows the ability to connect financial applications on the Eikon Desktop. The Side by Side Integration tool was launched by Refinitiv in May last year.  
Refinitiv, formerly the Financial & Risk business at Thomson Reuters, recently completed its rebrand following the sale of a 55% interest in the company's Financial & Risk unit to private equity firm Blackstone.
Earlier this month, Refinitiv teamed up with Microsoft to integrate its financial and markets data with Microsoft's applications including Excel, MSN Money and Bing. The deal will see Refinitiv's data become available to customers who use Microsoft applications and services, including Excel, MSN Money and Bing, by the end of this year.