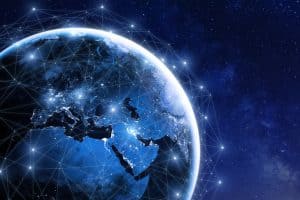 Amundi has beat European rivals BlackRock and Candriam in the race to acquire the €21.8 billion asset management business of Spain's Banco Sabadell.
Banco Sabadell confirmed in a statement that Amundi will fully acquire Sabadell Asset Management for €430 million cash. Around €16.1 billion of Sabadell's assets under management are Spanish-domiciled funds, allowing Amundi to consolidate its position in Europe via Spanish subsidiary Amundi Iberia.
Amundi Iberia and Sabadell Asset Management will remain separate entities with no change to the investment pension funds upon completion of the deal, which is expected to close in the third quarter of this year. Both firms have also agreed to a 10-year partnership, which will see Amundi's investment products distributed across Banco Sabadell's network in Spain.
"This partnership is in line with Amundi's strategy to deploy in Europe its capabilities and resources to serve customers through retail networks," said Amundi chief executive, Yves Perrier. "The acquisition of Sabadell Asset Management is for us a new step to reinforce significantly our position in Spain, a major savings market in Europe."
According to Spanish finance publication, El Confidencial, other buy-side firms bid for Sabadell Asset Management, including BlackRock and Candriam, late in December. Banco Sabadell reportedly called in JP Morgan to explore the potential sale of its asset management business early in 2019.
"This is a strategic and commercial decision that allows us to leverage the product offering, experience and capabilities of the European leader in asset management," Josep Oliu, chairman of Sabadell, commented. "This alliance is a great opportunity to enhance and drive the investment & savings business and strengthen Banco Sabadell's commitment to provide expert advice and excellence in customer service."
The deal is the latest acquisition by Amundi, after it agreed to purchase Pioneer Investments from UniCredit in 2016 for €3.5 billion. Upon completion, Amundi's assets under management grew to around €1.3 trillion from just over €1 trillion.