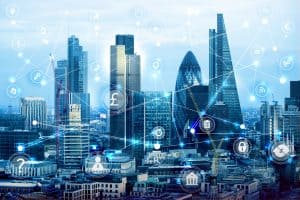 Aquis Technologies, the technology arm of Aquis Exchange, has announced that it has recorded a substantial increase in the use of its systematic internaliser (SI) connectivity hub during the first part of 2019.
The Aquis Market Gateway (AMG), launched in January 2018 before going live at the beginning of this year, allows SIs and counterparties to link up bilaterally in line with the new regulatory regime under MiFID II.
The venue operator has recorded a "significantly increase" in the number of users that were active in Q1 2019 and describes AMG as "Europe's leading SI connectivity network."
Users of the AMG include SIs operated by Jane Street Financial, XTX Markets, Citadel Securities (Europe), Tower Research Capital Europe and Hudson River Trading Europe. The list of counterparties on AMG includes Bank of America Merrill Lynch International and Kepler Cheuvreux.
The connectivity hub is aimed at simplifying the SI connectivity process for counterparties using low latency technology and a normalised application programming interface (API) to connect parties on a bilateral basis.
"We've had a great start with the AMG and we expect many more participants to join," commented Magnus Almqvist, head of technology sales at Aquis. "Users appreciated that connecting to the AMG streamlines their whole process, lowers their time and costs to market and, crucially, that it is done in a visibly bilateral way." 
SIs each possess a unique interface, so that counterparties wishing to connect with SIs must undertake specific, bespoke infrastructure projects for each SI that they wish to connect to. Aquis' AMG is designed to simplify this process through its use of application program interface (API) to normalise this mechanic, so that there is no common matching hub at any point in the process.
"The opportunity to onboard an established community of clients and SI partners via AMG's high-performance environment has allowed XTX to create bespoke liquidity feeds and enable us to scale-up our SI liquidity provision," said Jigar Patel, global head of business development at XTX Markets.