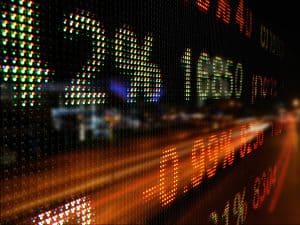 Aquis Exchange has achieved a record 3.17% market share in continuous trading in August, just months after its initial public offering (IPO).
The pan-European cash equities multilateral trading facility (MTF) saw its market share surge from 2.66% the previous month, with an all-time high of 3.49%.
Value of shares traded hit €21.7 billion in August compared to €19.2 billion in July, and average daily volume increased 8.3%. In the UK's FTSE 250, Aquis Exchange also reached a market share of 4.71% and 4.89% in the top Swiss stocks.
The record market share follows news of Aquis Exchange's listing on the London Stock Exchange AIM market in June. The IPO raised gross proceeds of £32.1 million, including £12 million raised for the company.
"This is an important chapter in the development of the Aquis story. Today's statistics validate our business model and put us firmly in the top tier of European exchanges," said Alasdair Haynes, CEO of Aquis Exchange.
"Crucially, this landmark fulfils – well ahead of time – the prediction made at our June IPO that we would achieve 3% market share by the end of 2018. I would like to thank our members for helping us achieve this target and for their continued support."
Aquis Exchange was founded in 2012 and made waves in the industry after announcing a ban on certain types of high-frequency trading on its market. Haynes told The TRADE at the time of the decision that it was a risky move, but would prompt improved liquidity in the long-term.
The exchange operator also operates a subscription pricing model which charges users based on the message traffic they generate, rather than a percentage of the value of each stock that they trade.