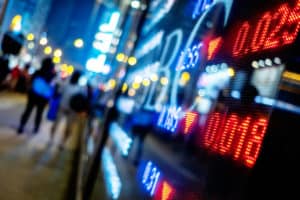 Trading systems provider TORA has confirmed that OQ Funds Management has agreed to install its order and execution management system (OEMS).
The Asia-based hedge fund will deploy the multi-asset, multi-region global trading platform, which TORA said was one of the first OEMS systems to launch 13 years ago.
The platform will deliver functions for portfolio rebalancing, and pre- and post-trade transaction cost analysis (TCA) for improved execution quality, as well as post-trade allocations and commission management tools.
"I needed a system that was going to be able to continuously monitor high levels of information, provide analytics and deliver quick results with low latency," said Nick Bird, CEO of CIO at OQ Funds Management, and former CIO at Macquarie Funds Management.
OQ Funds Management targets market anomalies through quant methodology, using non-systematic overlay to maximise alpha and mitigate risk. The TORA OEMS will support the hedge fund's trading activities in compliance with MiFID II, with detailed reports analytics and broker-neutral pairs application.
"We are delighted to have OQ Fund Management onboard," added Chris Jenkins, managing director at TORA. "We thoroughly enjoyed working with [Bird] at Macquarie Bank and are looking forward to growing with OQ over the upcoming year with a company that is bound to scale substantially."
TORA's deal with OQ Funds Management follows the expansion of its outsourced trading desk with two new hires in May. Mark Mazor and Joe Zonenshine joined TORA's global outsourced trading team with a combined trading experience of more than 30 years to provide execution support to a number of hedge funds and asset managers.